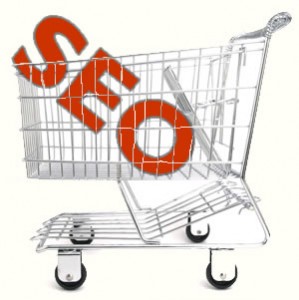 Retail and ecommerce websites are the most competitive sites in the marketplace. Your livelihood depends on landing on the front page of the major Search Engine Results Pages. Without consistent visibility your products simply will not be found.
Ecommerce SEO present a unique set of challenges for SEO professionals. A typical ecommerce site will consist of duplicate content, pages which should not be indexed or followed, deleted items and pages, missing tile tags, missing alt. photo tags, improperly optimized photos, and lack of original content. These factors along with hundreds if not thousands of other sellers selling the same product it is an uphill battle which requires the help of an experienced SEO professional.
Our SEO for Ecommerce packages include all of the traditional SEO techniques with added emphasis on the following key areas:
Product Content Evaluation
Internal Linking and Category Structure
Conversion Optimization
Category Descriptions
Product Feeds
Comparison Shopping Feeds
Google Merchant Center Analysis
Product File Management
Product Creation
With the proper blend of pay per click advertising, SEO and conversion optimization we can provide an affordable solution to land your ecommerce store to the forefront of major search engines.
Let the experienced ecommerce staff at MarketingTwo tailor a custom all-in-one package to suit your budget and your ecommerce needs.


Get Your Free Website Analysis