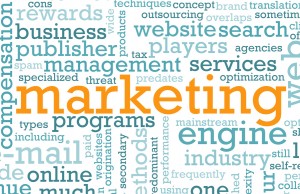 It is now estimated that every 9 out of 10 people turn to the internet when searching for stores, services, shops, restaurants, contractors and local businesses. Whether it is through the desktop computer at work, laptops on the go, smart phones, iPads, and GPS units are now the leading search engines used to find our everyday needs.
There are more than 10 billion unique searches each month just in the United States.  Of these searches:
40% are local in nature
5% use the local city or state name
2% use generic terms such as neighborhoods, developments, etc
0.5% use zip codes
Where does your site rank in these searches??
If you want to attract and retain local customers, your website needs to not only stand out, it must rank higher in search queries than your competitors. Your selected keywords need to land on the first page of search engines or you are missing out on 95% of all visitors.
Local internet marketing is the latest trend in online Marketing. It enables you to optimize and target your unique keywords and attracts customers whom are local, available and ready to buy your product or service.
Our Local Organic Optimization Services include:
Google Map Optimization
Local Directory Submissions
Local Search Engine Submissions including Google and Yahoo!
Local Paid Advertising Searches PPC
Local Business Linking Campaigns
With packages starting out at EUR 250.00 let MarketingTwo show you how now.


Get Your Free Website Analysis