MarketingTwo a Leading SEO Services Firm is Now Offering Search EngineSmall Business SEO Services Optimization for Small Businesses.
In an effort to support increased demand for Small Business SEO Services we have developed an affordable SEO services solution fo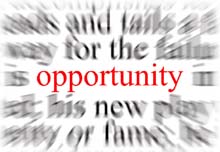 r small and medium sized business. With proper search engine optimization you will be able to compete on a more level playing field. 
We can now provide quality Search Engine Marketing and Small Business SEO Services for an affordable fixed price fee so you can dominate your market and increase your bottom line.
At MarketingTwo we understand that every dollar you invest in Internet Marketing or SEO Services must count. Search Engine Optimization for small business will deliver the kind of Return On Investment (ROI) that will continue to grow your business and increase your profits.
Our Search Engine Optimization Services for Small Business is a full blown suite of Small Business SEO Services including on-site and off-site SEO Marketing. We will clean up and improve the major technical components of your website so that it can be properly crawled and indexed by all major search engines. We will research and provide the optimal keywords, keyword phrases and proper placements on selected pages.
The off-site Optimization will focus on links, press releases, content syndication and Social Media awareness of your brand. We will deliver top notch off-site Search Engine Optimization that will increase traffic and popularity of your brand and website. The results will be more traffic, more business and increased profits.
Our team of SEO experts will work with you to establish the best campaign strategy to establish your company as an authority and industry leader in your business. Our SEO services will provide you a chance to claim first page position on all major search engines. Once you obtain first page standings you will be amazed at the amount of traffic you can realize.
We start locally…. It is imperative to establish your website presence in your local market. Remind past customers who you are and let new customers find you. Over 45% of today's searches are local in nature. These local searches use localized keywords to find local shops and services. Many small businesses we have worked with continue to enjoy rapid growth through proper Local Search Optimization and Google Maps Optimization.
MarketingTwo delivers an average ROI in excess of 3,000% for many small businesses .
We increase website traffic over 400% on average for most small businesses.
We have helped many small businesses increase their profit margins on existing business and find new markets they never knew existed.
Our Small Business SEO Services will provide additional traffic and profits!
Contact MarketingTwo today for a free no obligation consultation:


Get Your Free Website Analysis