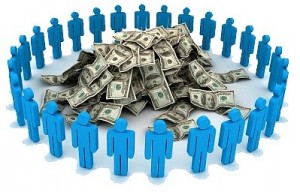 No other online medium has captured audiences more than the emergence of Social Media. When performed effectively, Social Media can be one of the most rewarding methods of gaining brand awareness and customer interaction and retention. Facebook has more than 750 million active users, and over 50% of these users log on to Facebook on any given day. Twitter is growing at the rate of over 460,000 new accounts per day. With numbers like these Google and other search engines are taking notice.
At MarketingTwo, we are at the forefront of Social Media Optimization and Marketing. We offer social media campaigns specific to you, your business and overall social objectives. While there is no one size fits all Social Media campaign we have the knowledge and ability to establish your brand awareness and engage your audience.
Whether you need to generate more "followers", more "likes", building a stronger social reputation, or effectively posting relevant content, we can design a package that can fit your needs. Since social media is constantly evolving and changing it is imperative to continuously monitor and adapt social campaigns to the changing environment.
Our All Inclusive Social Media focuses on building brand recognition with the following services:
Blog Development and Design
Content Development
Building Relationships throughout the Social Media Environment
Explosive Traffic Generation via Social Media
Bookmarking
Word of Mouth and Buzz surrounding your website
Brand Reputation
Forum, and Authoritative Blog Comments and Posting
Press Releases
Linking from within your "Social Network"
Our Social Media Campaigns revolve around the following platforms:
WordPress Blog Development
Twitter
Facebook
Linked in
You Tube
Google Buzz
Various Bookmarking sites
Contact MarketingTwo to discuss your Social Media needs.


Get Your Free Website Analysis